Ways to increase your sales revenue
1. Learn from your customers
Check in to see how your customers are getting onto your business.
Do they have new problems that you can solve? There may be fresh opportunities right in front of you, keep them in the loop of what they need also, ask what they like about your product or service, and what could be better.
Do more of the good things and fix the shortcomings to broaden your appeal.
2. Introduce a loyalty or rewards programme, loyalty helps you reach new customers
Customer loyalty increases profits, improves sales success and allows for sustainable growth. A well-designed and well-executed loyalty programme can help you retain existing customers, attract new customers, reduce turnover and drive profits
Loyalty programmes drive sales and increase customer lifetime value. On the most basic level, that is done through incentives. But there is something deeper going on here, and the emotional connection that loyalty programmes foster can be even more important.
A loyalty programme will help build emotional commitment through repeat behaviour.
Incentivising customer loyalty via a programme can help you avoid high churn rates and hold onto high-value customers. It's also a cost-effective approach to driving sales. Building a relevant, engaging reward programme means you can designate fewer resources to traditional advertising efforts and spend more time building valuable, long-term relationships with existing customers.`
In fact, 83% of consumers place more trust in personal recommendations than any other form of marketing. A McKinsey study showed that referrals generate two times the sales of paid advertising.
Loyalty programmes deliver customer insights
Loyalty programmes should be designed to offer maximum benefit to your customers, but also to your brand. Digitising your reward programme means you can view real-time data about how your customers engage with your programme and your brand as a whole. Access to this information enables you to develop innovative and effective strategies for improving your loyalty programme, but also your brand on the whole.
Rewards programmes actually double as a form of market research. Digital functions allow you to experiment with various incentives, identify the rewards that appeal to specific types of customers and pinpoint the rewards that don't receive as much engagement. Rewards programmes also personalise your view of customer buying habits.
Example below:
| | |
| --- | --- |
| Loyalty | Rewards for Every Referral |
| Sign up for our loyalty programme and get 10% off our services for the first round and get a free consultation for 3 hours | Sign up for our rewards program and that will entitle you to the next 20% off any of our services. |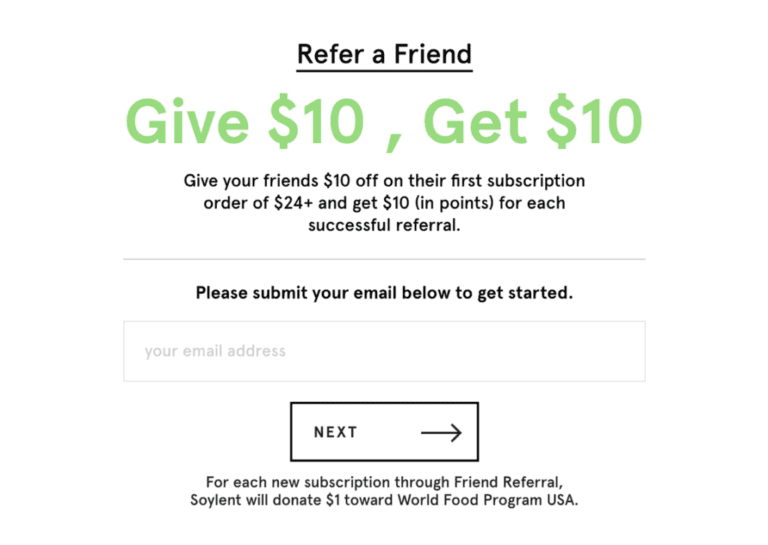 3. Introducing Bundling and sales promotions
Bundling related products or services is a popular way to increase sales revenue. The idea is to encourage a bigger sale by giving customers a deal. For example you might offer a half-priced bucket to anyone who buys a mop. Your profit from bucket sales will go down, but the overall transaction value will go up.
4. Host events (Since now it's a good time to do Webinar events)
Invite your customers or clients to events like launch parties, new season previews, demonstrations, or information evenings or create your next hybrid or virtual event today & reach a larger audience by going virtual. Events like these often come with built-in sales opportunities.
Hosting a virtual event requires the same care and attention as an in-person event. In both cases, you need to craft an event strategy to effectively promote the event, engage your attendees, create memorable moments for attendees, and prove event success.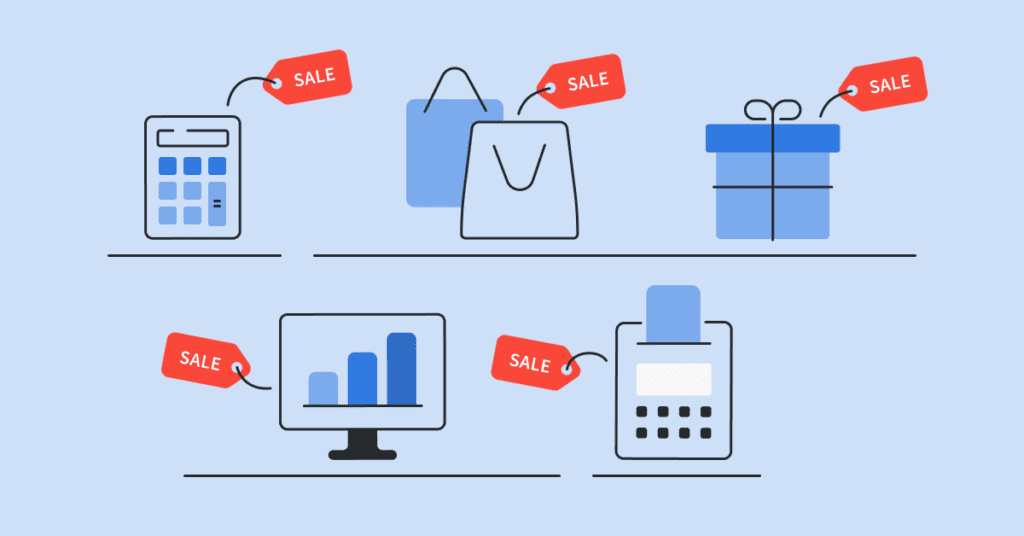 Webinars
What is a webinar? Webinars typically last somewhere from 45 to 80 minutes. Holding webinars virtually allows attendees from around the world to join in and listen as one or more speakers present the content. Companies can charge attendees to join webinars using online payment services or can be offered for free. Webinars typically use video conferencing tools that allow Q&A, the ability to present live or a pre-recorded video, and be offered as on-demand after the fact. Due to their one-off educational nature, webinars have thrived with 100% virtual attendance. These can also include internal and external trainings.
Virtual Conferences
Much like in-person conferences, virtual conferences are built around a live, complex agenda that includes keynotes, sessions, breakouts, and more. Virtual conferences include multi-session content and can involve community engagement tools. While not as effective in terms of lead capture and networking as an in-person event, virtual conferences allow attendees to view keynotes in real-time, build their own agenda from relevant, on-demand content, and interact with other attendees.
External Hybrid Events
These are town halls, sales kick-offs, companywide events, trainings, department meetings, and more. For organizations that span countries, even continents, internal hybrid events are used to share a message to the entire company when employees are not all gathered in the same place. While it would be great to fly every employee to your organization's headquarters, it would be incredibly costly, and the scheduling required would be time-consuming. The next best option is to host events that are part in-person, part virtual. Virtual team-building activities can work well at internal hybrid events.
Internal Hybrid Events
These events are held for those outside of your organization. They can be user conferences or industry conferences. These events require higher levels of video production so that virtual attendees are provided a similar quality to in-person attendees. These events allow attendees who are unable to travel to the event to participate and learn. It is challenging to provide the same value at external hybrid events, as in-person attendees are able to network more freely and engage easily with content than those attending virtually.
Why Host a Virtual Event?
Virtual events are held for the same reasons as in-person events: to deliver your company's message to drive leads and revenue, drive adoption, and build loyalty lifetime value. Meeting and event planners have been making the choice between in-person, virtual, and hybrid events for years and each type of event comes with its own set of pros and cons. For instance, a webinar benefits from being virtual as it is purpose-built to cast a wide net to deliver thought-leadership, training, or some other content, whereas a user conference or regional training program is purpose-built to create 1:1 in-person interactions that face-to-face delivery enhances.
But In-Person Events and Virtual Events Aren't Exactly the Same
Virtual events have limitations that in-person events don't. Where in-person events can draw attendees with a unique destination and the promise of networking, virtual events must rely on content.
5. Get involved in your community
Sponsoring or taking part in a local event can raise your profile. Make sure it's something that aligns well with your product or services and your target market.
Brand communities are powerful because they tap into the social and emotional needs of human beings. They create tight-knit associations between a person's identity and the brands they choose to support.People use brand communities to express passion and have that passion reflected back through relationships with other community members. Brand communities are also powerful because of their self-supporting nature. Community members maintain active relationships with each other, often without the need for a brand to interject.
Brands can choose to work with established groups or create their own. Either way, community-building requires marketers to start conversations, establish opportunities for connection (like events or groups) and create meaningful traditions.
72 percent of people stated in a survey that they are willing to share good experiences with others
(62 percent also said they would share bad experiences with others).
Strong communities are filled with willing advocates that recommend products and vouch for a brand. Depending on the way a community is set up, they can also grow organically as members invite their networks to join.
Example: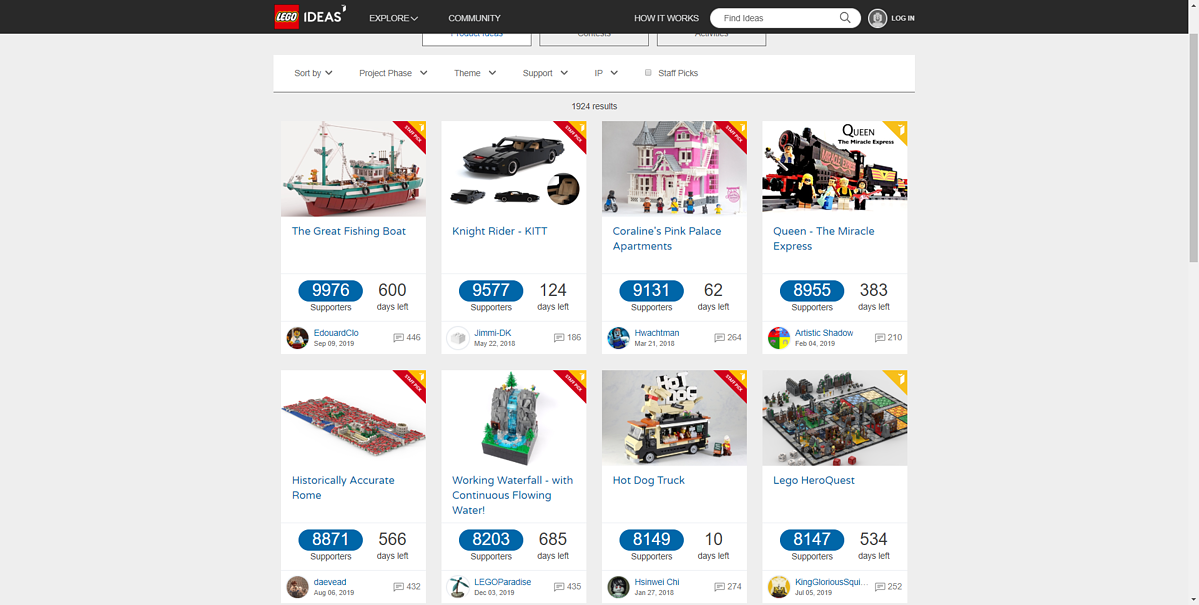 Lego's community is an excellent example of community based marketing, which manifests in the form of a web platform called Lego Ideas. The platform allows community members to share visual ideas for new products and proudly present creations they've made using Lego. Members can then vote and comment on specific ideas.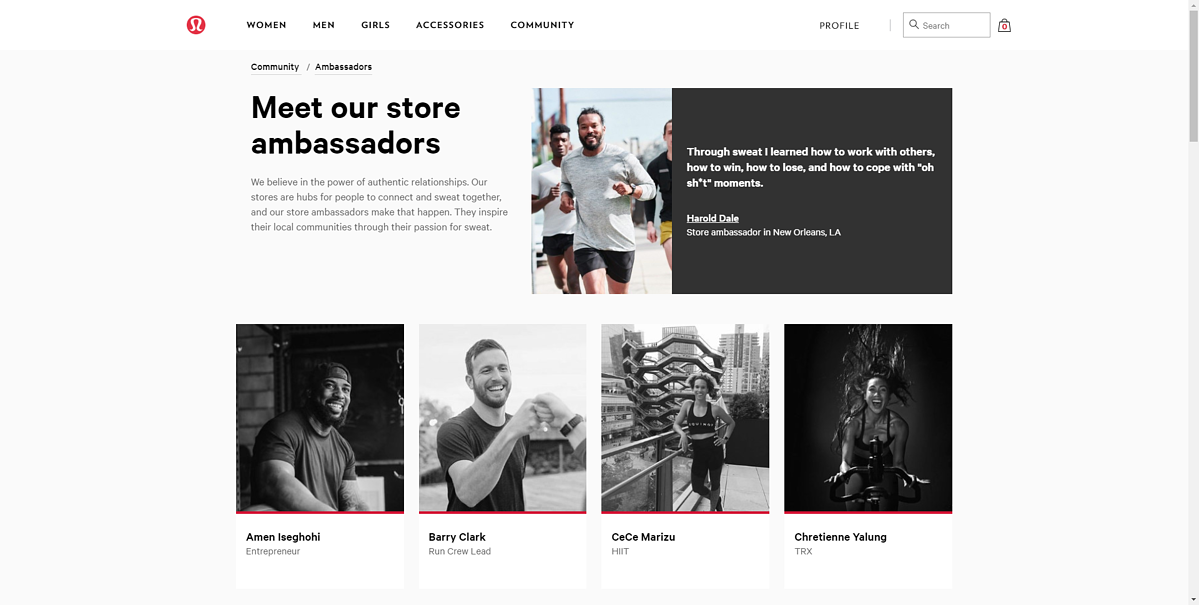 Lululemon's unique community building strategy has led to their incredible growth and success as a fashion retailer. Instead of relying on digital platforms, their strategy focuses on localised communities that operate in the physical world. Relationships with local leaders like yoga instructors and fitness studio owners are nurtured through product sponsorship and other forms of collaboration.
The control of these relationships are also local—Lululemon trusts stores to build these connections instead of controlling them from a centralised headquarters. It is much easier for locals to connect with each other in a mutually understood culture, and meeting face-to-face only makes the connections more powerful.
In Conclusion…growing your sales revenue is half of the job
Boosting sales will generally bring more money in the door, but you always need to balance that against costs. If costs go up just as fast, then your profitability will suffer and you may end up working harder without being much better off.
Accountants and bookkeepers can run the numbers and help you figure out how to increase sales without giving up profit.