For many, the allure of being your own boss and the freedom that comes with it is more than appealing. However, thousands of enterprises open up every month, but only a few survive the treacherous waters of doing business. One of the main shortcomings that startups have to put up with is lack of a physical business address. In developed countries like Singapore, it is compulsory for any legal entity to register a business address, in order to comply with regulatory requirements.
While it is important to have a registered business address, this is often not a viable option for startups. New entrepreneurs might not have the necessary funding to invest in a business address. Using a home address, as a business address becomes one of the acceptable alternatives. However, this is not always the best choice, especially when trying to portray a professional image to prospective clients. Remember, image is everything in business, and having a professional image can make all the difference between building a reputation and attracting new customers. Additionally, having a registered business address can go a long way in instilling a sense of legitimacy.
What is a Virtual Office?
A virtual office is where a business pays to have a physical address associated with their business but without actually working from that address. This means employees can work from anywhere but still have things like a mailing address, phone answering services, meeting rooms, and videoconferencing accessible to them.
For home-based entrepreneurs and start-ups looking to gain a more professional image, renting a virtual office could be the perfect solution. It can also serve businesses looking to test a certain area out, as some businesses may be looking to establish a presence in a certain area and need a low cost business address whilst the company grows.
Corporate clients may be put off when a residential address comes up during a business profile search. For this reason, it is always a good idea to have a registered business address, and this is where the notion of virtual offices comes in. In essence, a virtual office is a service that facilitates the normal running of business functions from any location. For a small fee, an entrepreneur is able to access the services of a virtual office. These services include a professional address, a virtual assistant and mailing service, among others. To protect the professional image of a startup, a virtual office service provider can direct mails to the entrepreneur's home address, without revealing the actual address of the business owner.
For start-ups and small businesses, renting a physical office for you and your employees doesn't always make logistical or financial sense, because of this, many startup business owners find themselves working at home in order to dodge these costs.
Why are virtual offices ideal for start-ups?
There are a whole host of reasons why virtual offices are ideal for start-ups – but many of these benefits are centered on the cost savings that are so important for businesses who are just starting out and perhaps figuring out their finances as they go along.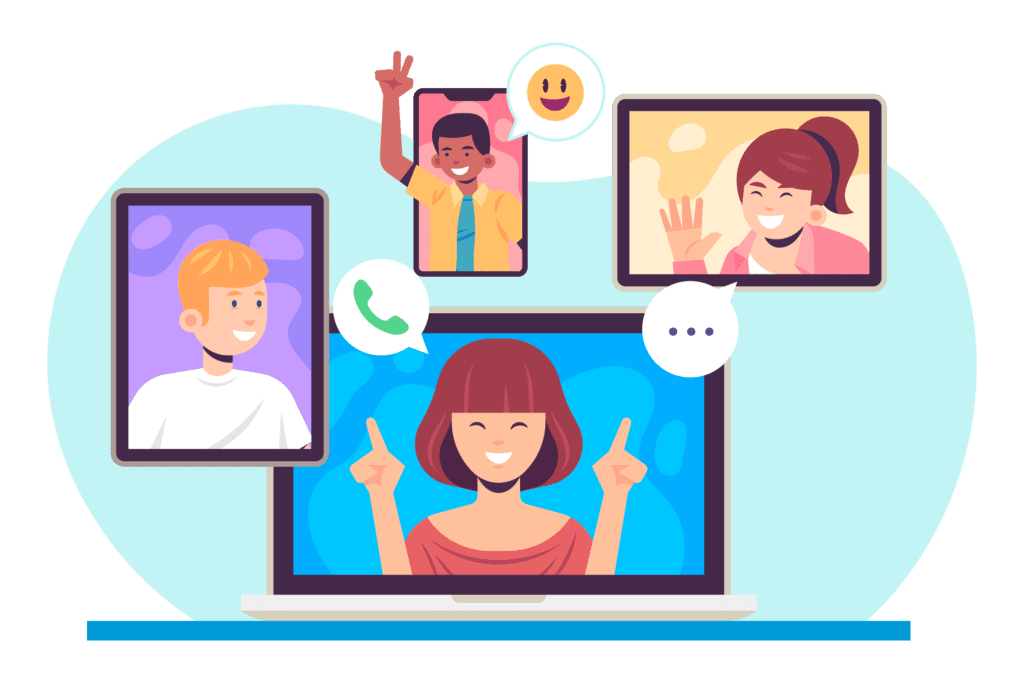 When you're a startup company, being frugal with your finances and not spending money on non-essential products and services is paramount. Buying or renting a physical office comes with many overheads; water bills, maintenance, electricity and other costs such as commuting to the office and office supplies can soon rack up and put pressure on startup business owners.
Taking advantage of a virtual office eliminates many of these hefty costs that come with being a startup at a physical office. By reducing your overheads, you can reinvest this money into the areas of your business that matter, and really get your business off the ground.
Save on typical business costs: You'll save money in many areas that can be invested into growing your business.
No costly lease: You will avoid being locked into a costly monthly lease. You may use your virtual office for however long it suits you and many of the amenities it offers on an as-needed basis.
No standard office costs: You won't incur the costs of running an office such as maintenance, cleaning and utilities.
No receptionist on payroll: Your virtual office comes with a live receptionist and answering service, which means you don't have to hire a receptionist or pay for an answering service.
No commuting costs: Since you work from home, there are no daily commuting or parking costs.
Only technology you need: You use only the technology you need at home and can access more via your virtual office provider.
Helps to position yourself as a green company
The carbon footprint left behind by employees commuting to work everyday, (unless everyone can viably cycle or walk!) makes an impact on the environment. Without the need for an every day commute – you're cutting the carbon footprint of each and every member of your team and you are making a difference.
Virtual offices are a green approach to business, which can help to attract investors and your customers, too. Being 'green' also demonstrates your social responsibility to the public and commitment to the environment. This is something that can work in your favour as a marketing and PR tool and, in turn, help you with ensuring your business grows – for all the right reasons.
Do more with increased time savings
Zero commute: Not having to commute means more time to get work done.
No administrative responsibilities: Not having to engage in time-consuming administrative responsibilities such as leasing and managing an office space frees up a lot of time.
Productivity increases as a result of spending no time commuting, not having to run an office and not being distracted by colleagues. If you have employees using virtual offices, they know they are under scrutiny and must meet business objectives in order to maintain their jobs. In addition, they appreciate being allowed to work from home. These factors provide powerful incentives for them to work very hard to get their work done well and on time.
Advantages of a Virtual Office
The benefits of virtual office space are many. A small business can appear larger and more established than it is thanks to having a high-status mailing address as well as telephone answering services, videoconferencing services and the ability to use state-of-the-art conference room facilities.
It's a good idea to keep in mind that some of the services a virtual office arrangement offers require pre-planning to utilize. For example, many virtual office packages come with limited use of conference rooms or limited teleconferencing and videoconferencing services. Virtual offices also may have restricted access on nights and weekends.
A valid business address may be necessary for various reasons. Firstly, when registering a business in Singapore, it is mandatory for a company to provide a valid office register address. Additionally, most online auction sites require sellers to indicate a valid address for purposes of verification and for exchange or return purposes. Virtual office addresses fulfill this requirement and that is why they have become tremendously popular with most startups. For a foreign company with their business register in Singapore, a virtual office provides a local address, which may make the company to be in good standing with local customers. For a Singapore company with no physical office, having a virtual office will make the business better image and better manage their important business documents.
Issues with legitimacy may arise, if a company does not have a physical office space or a registered business address. Nevertheless, by using a virtual office, issues with legitimacy will no longer be a problem. A virtual office provides services similar to a conventional office, including a prestigious address. Interestingly, customers seem to have more faith in a business that has a prestigious address. Having a prestigious address tackles not only the issue of legitimacy, but also handles the question of customer trust.
As a company grows, the demand for more office space is not an option. However, moving from one office to the other after every few months is not a good idea. It disposes the growth of a business and affects customer retention. Having a virtual office is a viable option in realizing business continuity. Rather than move to a different office, a virtual office accommodates extra services that a business might need.
The benefits of utilizing a virtual office are many. Startups have since blossomed into large companies, by simply using virtual offices. It is true that physical offices are still important for any business setup. Nevertheless, in view of all the benefits that virtual offices bring, it will continue to be a popular choice for many businesses.